What is Hugo
Hugo is a SSG written in the Go programming language. Go is a language designed at Google.
Demo Criteria
I selected a Hugo theme demo site that was:
Updated recently.
Looks contemporary.
Classified as fast.
Classified as minimal.
Meghna Hugo is tagged as fast and minimal. It looks nice. It was updated on 21 March 2020. Dude, that was like yesterday. So, I ran with that.
Results
According to gohugo.io, Hugo is
The world's fastest framework for building websites
Let's see what Google PageSpeed thinks.
---
Mobile
Desktop
---
Let's hold my site as the benchmark.
Mobile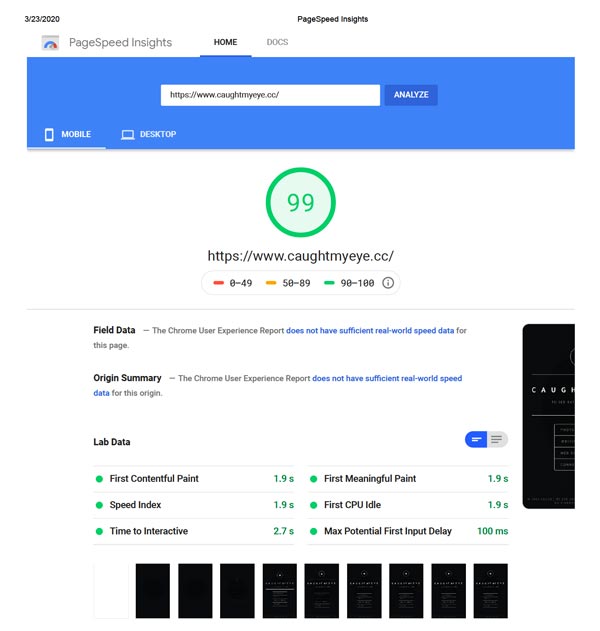 Desktop